Dr. Sibtain Kerai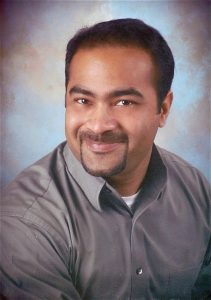 Dr. Kerai is a graduate of The University of Southern California. Since he began practicing dentistry, Dr. Kerai has kept up to date on many continuing educational classes, ensuring that his patients receive the most comprehensive and advanced dental care. Also a member of the American Dental Association (ADA), American Academy of General Dentistry (AAGD), Illinois State Dental Society (ISDS), and Will County Dental Society, Dr. Kerai finds it rewarding to positively influence the outlook of his patients.
Dr. Kerai is committed to helping his patients achieve optimum oral health, and believes firmly in treating the person, and not just the teeth. Visit our smile gallery where you can browse through actual treatment options and outcomes that we are proud to offer to our patients.
---
Dr. Oleksandr Grechko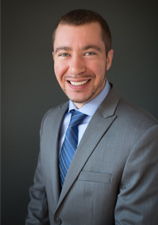 Dr. Oleksandr Grechko studied at St. Xavier University in Chicago, Illinois where he earned his Bachelor of Science in Biology and minored in Chemistry. He continued his studies at the University of Iowa College of Dentistry and Dental Clinics in Iowa City, Iowa graduating with his Doctorate of Dental Surgery in 2015. Dr. Grechko has been recognized by the Delta Dental of Iowa Foundation with the Treatment Planning and Documentation Award (2015) and Ralph C. Appleby Removable Prosthodontic Award (2015). He is also the recipient of the Dr. Walter Williamson Student Aid Fund (2014).
Dr. Grechko enjoys all aspects of general dentistry. Dr. Grechko loves working with children, performing surgical procedures and placing aesthetic restorations to restore the smile. He entered the dental field because he enjoys working with his hands and interacting with patients while educating them. Dr. Grechko finds satisfaction in being able to help someone achieve esthetic and functional results in their smile. He is very friendly and easy to talk to. Many patients appreciate that he is such a great listener and takes his time to explain and help them understand the procedure by thoroughly answering all of their questions.
Dr. Grechko is a hands-on learner gaining valuable experience during his externships with Broadlawns Medical Center in Des Moines, Iowa (2015) and at St. Luke's Dental Health Center in Cedar Rapids, Iowa (2015). During these externships he treated many patients, including developmentally disabled adults, with emergency and comprehensive dental care. Dr. Grechko continues to expand his knowledge and skills by participating in continuing education courses. Dr. Grechko is continuously looking to improve his skills and keep up with the current procedures to provide his patient with most up to date treatment modalities.